Welcome to a brand new podcast from South Mountain Community Church, a multi-site church with 5 locations in Utah. This is the Fully Delighted podcast where we will talk about topics that enable you to live with more delight and less despair. In this podcast we'll talk in-depth about what it means to be fully delighted in God, and we want to invite you along for the journey. We'll be hearing weekly from our lead pastor, Eric Nelson, and others as we explore full devotion, and full delight. We hope you'll join us each week as we take our next steps on this journey together.
Episodes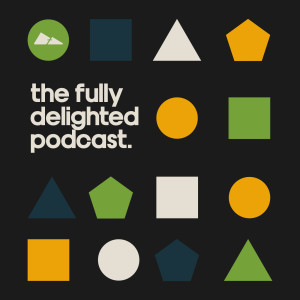 Wednesday Jul 27, 2022
Wednesday Jul 27, 2022
Join Pastor Eric and Pastor Trevor dive deeper into the core beliefs of Christianity and SMCC.  
To find other helpful resources, visit smccutah.org/resources. You can also find the SMCC Messages podcast by visiting smccutah.org/podcast.